Got 'good stuff' to share?…Like what you see? Contact kim@chescotimes.com and "like"us on Facebook https://www.facebook.com/TheTimesOfChesterCounty  (Submissions are due by the 15th and 30th monthly; subject to editorial review.)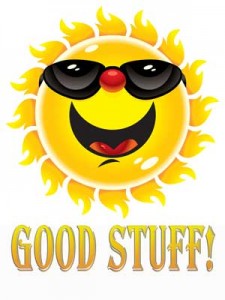 Giddyap…WHOAH!…Lauren Evans, Westtown Friends 9th grader & member, Mr. Stewart's Cheshire Foxhounds Pony Club (and her horse, 'Bada-Bling') were invited to participate in training with the US Olympic Pentathalon Team (shooting, swimming, riding, running & fencing combined event.)
Making waves…Cochranville's Cierra Runge was recently nominated & voted Swimming World's 'Break-Out-Swimmer of the Year' receiving 28% of the votes cast. Runge is a Freshman at University of CA-Berkeley.
Diplomatically Driven…Salesianum High's Model U.N. Team received top honors at the November 22nd Father Judge High School U.N. Conference. Gavel awards went to 'Sallies' students: Matt Rigor, Liam Haffey, Kevin Palena, Nico Piro, David Strong, and Ryan Filliben. Outstanding honors were awarded to Brandon Ferrell, Stephen Losten, Chris George, and Mario Durso. Honorable mention: Vincent Piro, Joe Cunningham, Jake McFate, Ethan Lascelles, Brendan Jeynes, Nick Grant, William Gram, Jason Bruce, and Michael McGowan.
Bump, Set…Win, Win, & W-I-N Again!…Congrats to Unionville High's teacher & girls volleyball coach Rob Conti-D'Antonio who coached his impressive 500th win this fall
We ARE the champions, my friends…Bert Bell Youth Football League & Cheer 2014 results: 80 lb Varsity: Coatesville, 100 lb Varsity: BYC, 120 lb Varsity: Downingtown, 150 lb Varsity: Downingtown. Bert Bell Cheerleading Champions: Youth Novice Large-Downingtown, Jr. Novice Small-Oxford, Jr. Novice Large- Kennett/Unionville, Jr. Intermediate Large-Downingtown.
Do-gooders…Kennett High's (KHS) Humanitarian Club collected over 11,500 cans, $1,000 and nearly 60 turkeys for the Kennett Food Cupboard (KFC)…so much food that KFC needed to borrow space from a local business' warehouse…while KHS girls' lacrosse team donated 25 orchard-fresh pies to KFC helping provide a sweet treat to those in need this Thanksgiving.
One foot in front of the other…just do IT!…1600 members of Girls on the Run & STRIDE youth development programs (and their running buddies) braved the cold to participate in the YMCA – Brandywine Valley's 5k race last Saturday at Downingtown HS.
Homefront Holiday Wishes…Hillendale Elementary (Chadds Ford) & Mary D. Lang Kindergarten Center (KSQ) have been working hard making holiday cards to be sent to active military personnel and veterans in local VA hospitals. If you know a member of the military to whom you would like cards sent, please provide coordinators mwalter@ucfsd.net (Hillendale), erinbernberg@yahoo.com (MD Lang) with an address RIGHT AWAY, deadline to send is here!
#GivingTuesday…Chester County…THIS Tuesday, December 2, 2014 – #GivingTuesday will harness the power of social media and create a national day dedicated to charitable giving; over 75 Chester County non-profits are participating. To learn more and to donate, visit www.givingtuesdaychester.org.
Toys for Tots Events…
Kennett High's boys lacrosse team is hosting a FREE boys' lacrosse clinic Saturday, December 6, from 11-12 at Legacy Fields – KSQ. Local youth are invited to come check-out this very popular sport & meet the team. Admission is a new, unwrapped toy for donation to the Toys for Tots campaign. Some loaner equipment will be available.
Olé! Two Stones Pub-KSQ is doing a toy drive collection at its December 9th Taco-Tuesday night. Bring a new, unwrapped toy and GET A 25% discount on your bill...Mark your calendars, ándele!
Park yourself…at The Garage's 5th Annual Silent & Live Auction Saturday, December 6th from 7-10 PM at The Garage Community Youth Center, 115 S. Union St, KSQ. Tickets are $35 and include heavy hors d'oeuvres (local restaurants) and beverages by Victory Brewing Company & Galer Estates wine. Live music from Biff McNeil & Friends. Event proceeds benefit after school programs for youth of West Grove & KSQ – Get your tickets today: https://www.eventbrite.com/e/the-2014-garage-holiday-auction-tickets-13077921415
Fancy-Schmancy for a Cause….West Chester Friends for the Care & Protection of Children 26th Annual Charity Ball, this Saturday December 6th, 6:30-11 PM at West Chester Golf & CC. For tickets& more information visit: http://www.friendsassoc.org/Special%20Events/char_ball_main.html
Time to Shine…Citizen of the Year, nominations due by THIS Friday, December 5th, for the Southern Chester County Chamber of Commerce's annual award…for details and a nomination form visit/contact: www.scccc.com, ckuhn@scccc.com -or- call the SCCCC (610) 444-0774.
Poets who KNOW it…West Chester's Henderson H.S. will host its seventh annual Poetry Out Loud competition December 11th. A field of candidates from individual English classroom champions will compete; with winners moving on to the February 2015 PA Southeast regional competition.
Pasadena Bound…The Calvacade of Bands H.S. Honors Band leaves for The Tournament of Roses Parade December 26th; and the Kennett-Unionville Band Boosters still need help fundraising to assist 50 local, committed, talented kids of the 154 member band make this memorable trip…to donate, please visit: http://www.kubbtor.org/
Schools with HEART…The Citadel Heart of Learning Teaching Excellence Award – Chester County is back; nominations due by December 31st. Know an outstanding Chester County teacher? Details and an online nomination can be found at: www.citadelheartoflearning.com
Artsy local shopping…
Bishop Shanahan's Christmas Craft Show Sat.,December 6th 9AM – 3PM
Oxford Area High's, Holiday Festival, Sat., December 6th, 9AM-12PM
Kennett High's Annual Ceramics Sale, Prices from $5-$30; proceeds benefit KHS' Art Department -Thurs., December 18, 8AM – 2PM
WAIT, whadya' say?…REWIND! (timely reminders from our previous 'Good Stuff'…)
FREE gently-used clothes, shoes & accessories – Sat., December 6th, 10 AM- 2 PM, Kennett Clothing Closet, 500 E. Cypress St, KSQ
New London Community Choir's "A 1940's Christmas Homecoming Concert" Sun., December 7th , 4 PM, Guthries Hall-New London Twp.
Jennersville Y's Youth Theatre "Beauty & the Beast" December 5-7th, for show times, tickets & more information visit: http://www.ymcabwv.org